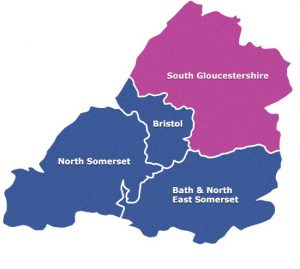 Developing Health & Independence (DHI) is a specialist service provider which helps individuals and families overcome the impact caused by alcohol and drug misuse. With a presence across the South West of England, DHI delivers a range of recovery-oriented treatment and support services for adults, young people and communities.
South Gloucestershire has a population of 274,700 and is largely comprised of suburban areas to the North and East of Bristol. According to the NDTMS public monthly report, South Gloucestershire has over 850 individuals in drug and alcohol treatment; indicating the region faces large issues with substance misuse.
ILLY Systems and DHI have been working in partnership since 2012; the LINKS CarePath system has been supporting the teams across Bath &North East Somerset and South Gloucestershire to deliver a range of client-centred services such as housing and harm reduction.


Earlier in this year, the South Gloucestershire commissioning team re-tendered their adult drug and alcohol treatment services. DHI won the contract and retained their status as lead provider.  The service is delivered with help from partners including AWP, Southern Brookes and BAT.
ILLY Systems has supported DHI to implement the new treatment model in South Gloucestershire, a project which has involved securely migrating client data onto a new NDTMS agency code and delivering workshops, training and weekly project calls. The integrated service will also make use of ILLY's prescribing module.
"DHI has worked with ILLY systems since 2012 and, during that time, have assisted us in providing substance misuse services across the West of England.
We are looking forward to continuing to work with ILLY in the development of South Gloucestershire's integrated treatment model."
Anne Welch – Corporate Services & Finance Director, DHI
ILLY Systems are delighted to continue growing their relationship with DHI; changing the lives of those with substance misuse problems for the better.