ILLY are proud to say that we will be providing LINKS CarePath for another 4 years to Buckinghamshire Council and its treatment services across the county.
ILLY and Buckinghamshire DAAT have been working in partnership since 2007, and since have introduced the prescribing and harm reduction functionality within the system which Buckinghamshire providers have helped develop.
Recently the council undertook a process of re-tendering their case management system for their treatment providers, which ILLY has successfully retained.
'Following a full open tendering process, we are delighted to award the Case Management System contract for Bucks to ILLY. This decision was reached due to the evidenced high quality of their case management system and also their involvement of stakeholders, such as Bucks DAAT, in the ongoing development of the system.'
(James Sainsbury, Safer Bucks Commissioning Manager)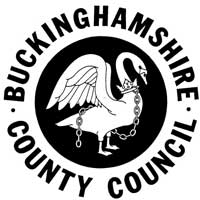 'We look forward to working with Buckinghamshire Council for another 4 years and hopefully more to provide LINKS CarePath across their treatment services and support any changes to their treatment system in the future.'
(Sheena Mistry, ILLY Account Manager)
If you want to find out more about our work with Buckinghamshire Council or find out how LINKS CarePath could help your service / authority please call us on 0207 749 2222.