ILLY Systems has been working for over 25 years to deliver systems solutions help make a real difference to its clients. Key within this are the users of the systems who will take advantage of the tools and processes that they have help us craft and help the clients recover.
It's our privilege to help run the ILLY Practitioner of the Year award and are delighted to share with you the success stories of our two previous winners.
We are currently taking nominations for the 2019 award and please take the opportunity to nominate someone who you think deserves it and we will make it special for the winner. Please go to ILLY 2019 Nominations:
Past Winners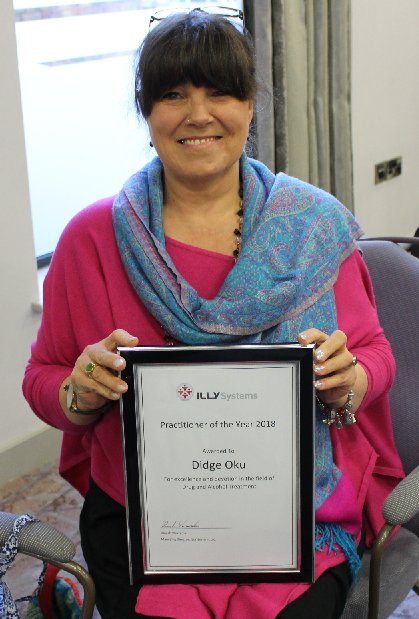 2018 Winner:  Didge Oku  – The Edge YP Service, West Berkshire
With over 30 years' experience working with young people, and the last 20 years working with young people who use substances, Didge Oku's commitment to the service is outstanding. Through utilising a wide variety of intervention methods and being at the forefront of new innovative approaches, Didge is transforming the lives of clients. Outside of work Didge demonstrates the same drive and passion in all aspects of her life, including spending time in Syria and Iraq supporting refugees. A kind, compassionate person who can engage with those hardest to reach and point them into the right direction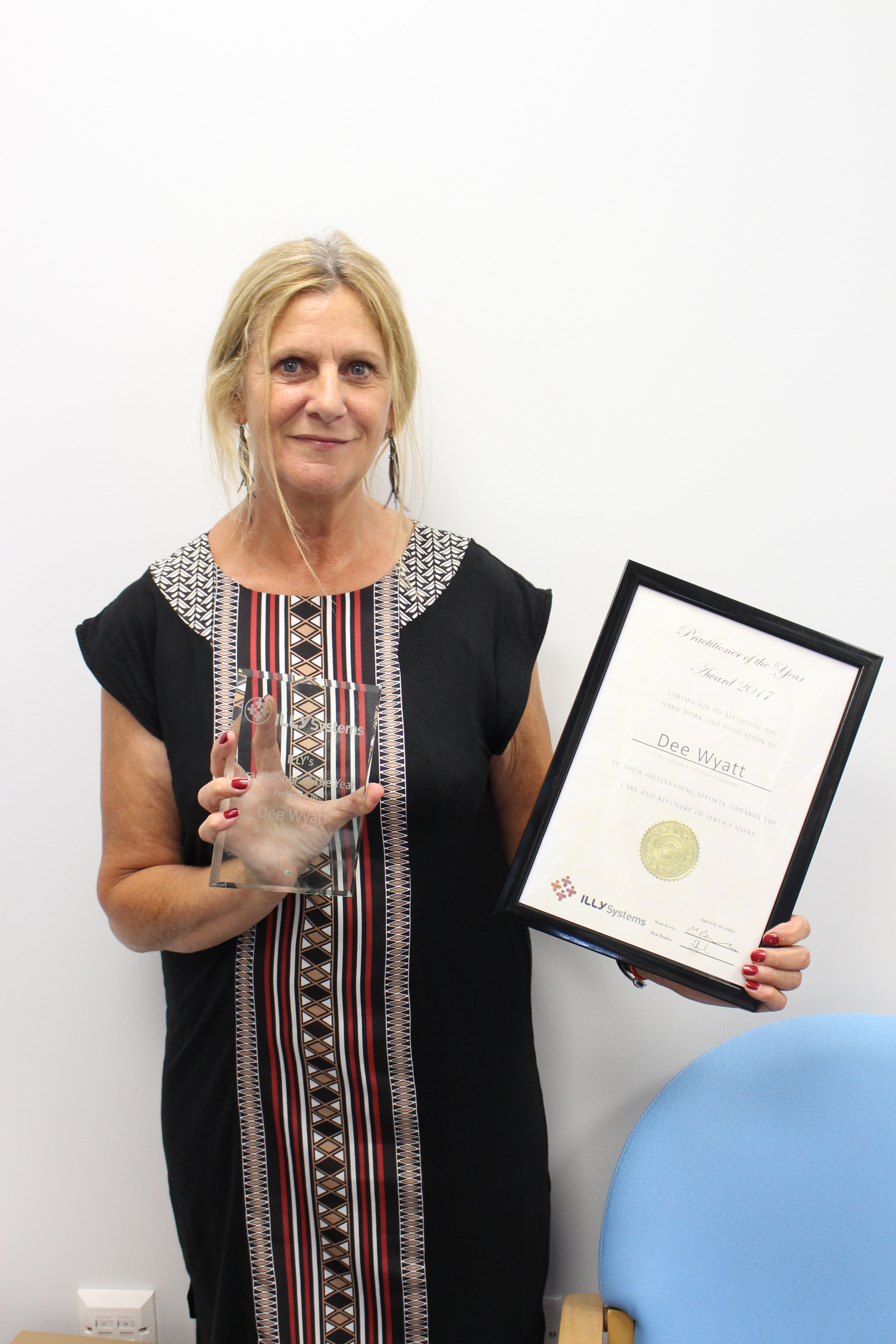 2017 Winner: Dee Wyatt – NHS Inclusion Eastleigh
Dee Wyatt, described by most as "caring and compassionate" goes beyond the call of duty when it comes to patient care. The naturally endearing approach taken combined with dedication to each client makes Dee an individual to be admired. Dee has the best successful completion rate for alcohol clients throughout Hampshire with a 0% representation. From over-coming obstacles to facilitating trips to the local Buddhist monastery, Dee truly is a person who gives 110 % to a job she loves.