We want to take the opportunity to say a big congratulations to our partners, Turning Point, for winning the treatment provision to deliver structured and unstructured treatment across East Kent and Gloucestershire.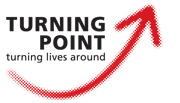 Like many local authorities at the moment, both the Gloucestershire Safer and Stronger Communities Partnership commissioners and East Kent commissioners carried out a similar task and retendered the treatment services in their areas. Turning Point won both these bids, and as of 1st April will manage all the adult substance misuse treatment services, which includes structured and unstructured treatment, prescribing, criminal justice and recovery support. As part of their service they will be responsible for providing the necessary reporting and data to PHE, which is where we come in…Or more specifically, LINKS CarePath.

Gloucestershire has about 3180* problematic adult drug users with over 216 using the Needle Exchange services and a further 65 accessing the DIP for treatment. The teams estimate that there are 1500 – 1800 clients open with around 900 being active.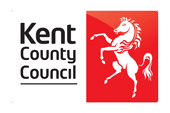 East Kent has approximately 1800 opiate and/or crack users and a further 276 clients who are managed by Alcohol treatment services. Turning Point currently has a limited service offering mainly recovery support related interventions.
ILLY has been working with Turning Point since 2006 and together with the teams has delivered LINKS CarePath across their treatment services nationally. As part of Turning Point's recent wins the LINKS CarePath system was rolled out across these areas in April 2013 to support their growth. With the successful use of LINKS CarePath, Turning Point will continue to evidence the positive outcomes achieved by their services and monitor the data across their organisation, ensuring it is compliant and of the highest quality.
If you want to find out more about our work with Turning Point or find out how LINKS CarePath could help your service / authority please call 0207 749 2222.
* All stats taken from the 2009/2010 Needs Assessment.